Words by Claire Vivian, pictures by Lizzy and Claire
Good fun was had by all SWCC attendees at Hidden Earth last weekend in Burnley. What with expedition reports from places as diverse as Tresviso, Burma, Morocco, Iran, Montenegro, China, Vietnam, Slovenia, Austria, Mulu and Meghalaya, an excellent talk on the Three Counties System, round-ups from all UK caving areas (thanks for doing ours Brendan!).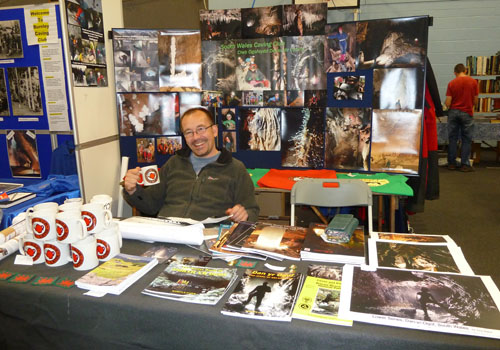 There was also a discussion on the future of British Caving and how to move the sport forward entitled 'Caving needs you' by Helen Brooke, it was an excellent weekend. Or very own Nicky Bayley won Best Photographic Newcomer and a lot of other credits for her work. All this was complemented by the entertainment provided by the Speleo-olympics, artificial cave and Stomp. If you missed it, you missed out.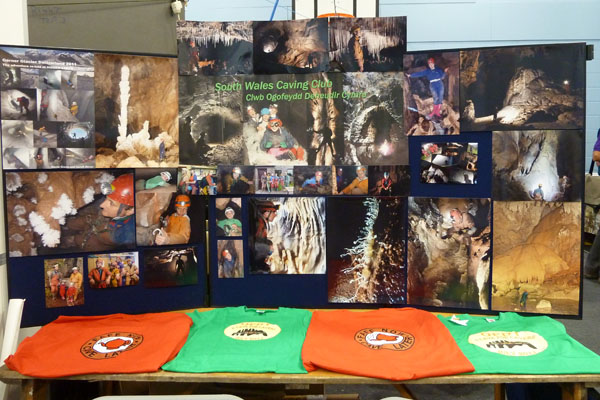 Our stand was looking good and by mid-afternoon on the Sunday we had sold over £100 worth of club merchandise. Best sellers were the Faff Now mugs, surveys and pin badges as well as our few remaining Faff Now t-shirts. Don't forget, all SWCC merchandise ranging from t-shirts to books and badges is available every time you visit the club.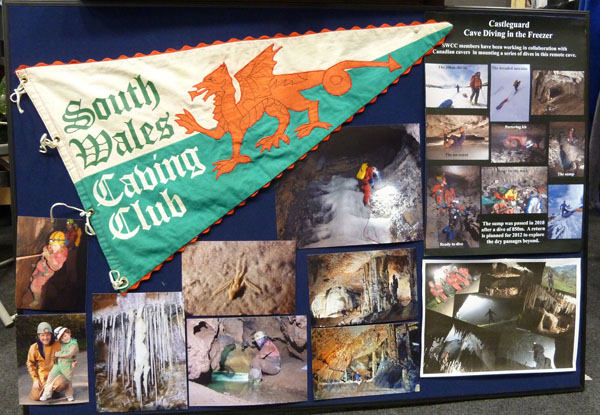 Thanks to Nicky Bayley, Bill Buxton, Martin and Krysia Groves, Pete Hobson, Duncan Hornby, Elsie Little, Harvey Lomas, Brendan Marris, Allan Richardson, Blanca Usuga, Phil Walker, Jo White, Liz and Matt Wire for providing photos or helping with the stand. (and a big hats off to Claire for pulling it all together!)