On 7th July Elsie's ashes were scattered under trees in the garden area to the front of the Club. In accordance with both her and her late husband Bill's wishes, some of his ashes were mixed with hers.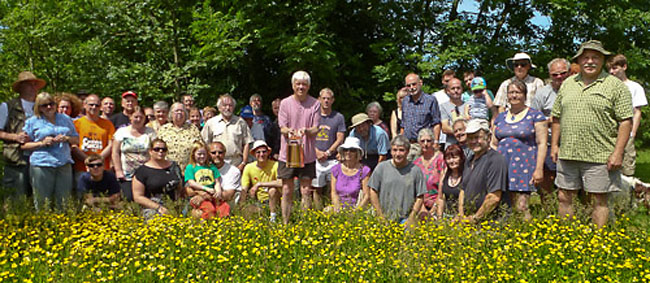 click picture to enlarge
Elsie was a long-time member of the Club, who would happily be involved or take the lead in a great many caving and Club-related activities. One of our great characters,
her enthusiasm was a driving force, and you certainly knew it if she had you in her sights for one caving task or another. But also a very warm and generous spirit.
Elsie died in Morriston hospital on June 14th having suffered two strokes. She never regained consciousness.
Her funeral at the end of June was a Humanist service at Llanelli Crematorium, attended by many members, friends and Elsie's remaining family.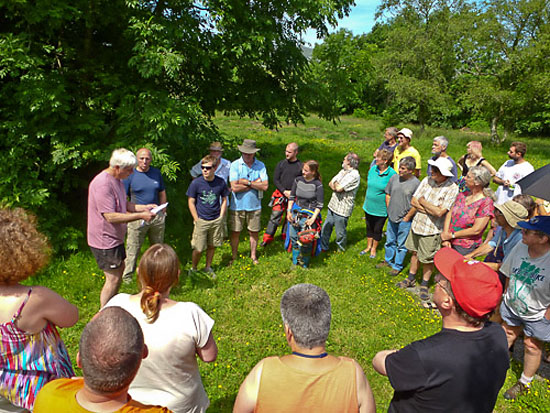 photos by Ian Alderman