The best facilities?
by PCW ~, 22 September 2013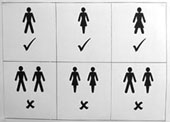 We've got the plushest bogs in the caving world. Each a different colour in order to assist your mood and concentration.
Ladies residing in the front of Nos 9 and 10 you now have your own local privvy. Click the pictures for more.
Hats off to all the WW crew, including those who worked on an extra week and some who came several days early of the party to finish off.


Photos by PCW & CG. Fair use policy by CG.