Roger Flaherty
by PCW ~, 15 December 2015
We are very sad to report that Roger Flaherty died suddenly last Friday.
Roger and Liz were active SWCC members for many years and will be well known to many older members. Their daughter Eleanor was SWCC secretary quite recently. I am sure that members will wish to extend their sincere condolences to Liz, Eleanor, James and the rest of their family.
Funeral details will follow when we know them.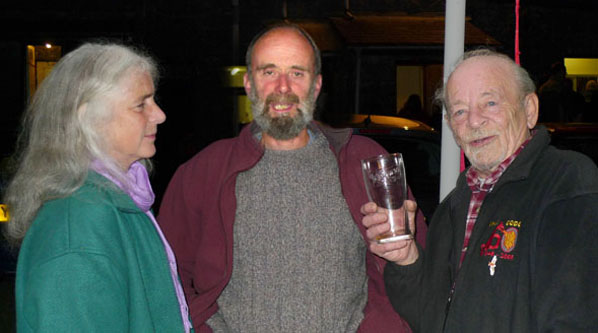 Liz & Roger with Dave Edwards at SWCC in 2009