Jenny and Ash
by PCW ~, 27 March 2007
Well, last Saturday, we had an amazing convergence. Ash in a suit, Jenny in a dress, it could only be Chamber 3 of Wookey Hole. Mr and Mrs Burrows.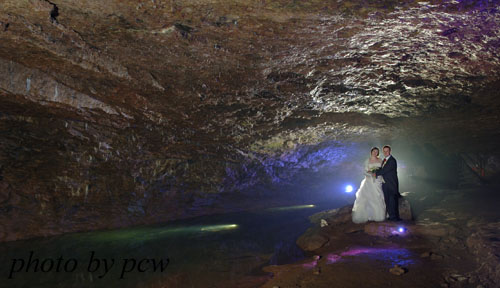 They are currently on their way to Greenland on honeymoon. Igloos are really snug we understand . . .
Very many congratulations to them both.
(photo by PCW)