Gents' showers - The Full Monty - (PG)
by PCW ~, 03 September 2007
We are delighted to be able to announce that the gents' showers are now open and fully operational!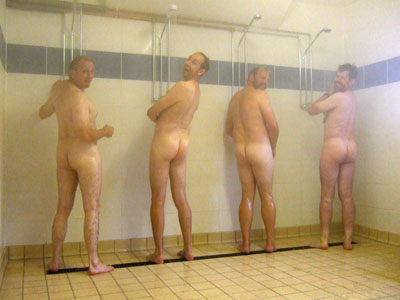 Ian is threatening to turn around - no change there then . . .
We would like to reassure our ladies that their showers are the VERY NEXT thing on the list.
For timescale please refer to any of the above!