Penwyllt Haulage 1903
by PCW ~, 27 January 2008
"Penwyllt Haulage" from the Colliery Guardian June 19th 1903
This is a fascinating article - especially for our "clockwork cavers", sent in by Brian Jones.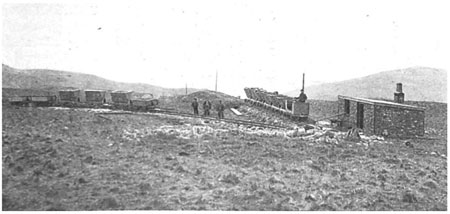 "Branch Line to the Limestone Quarry"
"The question of transport of material has recently occupied the attention of engineers in almost
all branches of the industry. Among the many devices for overcoming the difficulties incidental
to such transport, amongst the most efficient is rope haulage on the endless rope, main-and-tail,
and other systems which have been in use for some years in the underground conveyance of
coal. At the Penwyllt Dinas Silica Brick Company Ltd works, where a quantity of sand was
required to be conveyed a distance of two and a quarter miles over very uneven country,
transport was originally effected by means of a mountain railway (4ft 81/2in guage) four and a
half miles long, which followed the main line for one mile, and then took a zigzag course up the
mountain side for the remainder of the distance . . . . . . . "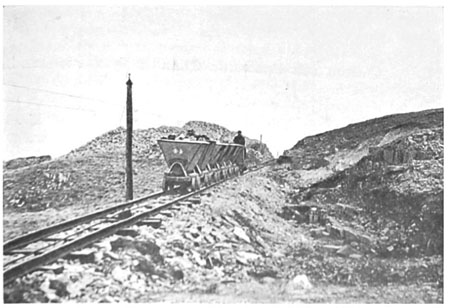 "View of the Line"
Follow the link for the whole article and more pictures:
With many thanks to Brian Jones (one time member) for scanning and reassembling and sending this in.